...for the Military
UK Gear's training shoes were originally designed in association with the Royal Army Physical Training Corps (RAPTC). These elite fitness professionals were closely involved in the development and tested our products in some of the most inhospitable conditions on Earth. Only when approved by the Military do we consider our products... Built to survive.
Ultra FIT - PT-1000 review
>>14 February 2011
---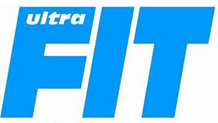 PT-1000 SC/NC
Article: Trail Shoes, by Andy Barber

This is a robust running shoe that's designed for on / off road use. Marketed as being designed to last 1000 miles this shoe certainly can take a hammering. It's certainly secure - and there is also decent cushioning. The outsole copes with a fair mix of terrain. What you get is a shoe that copes reasonably well with a range of uses and will certainly last.

source: www.ultra-fitmagazine.co.uk

---
---
---
---
---
---
---
---
---
---
---
---
---
---
---
---
---
---
---
---
---
---
---
---
---
---
---
---
---
---
---
---
---
---
---
---
---
---
---
---
---
---
---
---
---
---
---
---
---
---
---
---
---
---
---
---
---
---
---
---
---
---
---
---
---
---
---
---
---
---
---
---
---
---
---
---
---
---
---
---
---
---
---
---
---
---
---
---
---
---
---
---
---
---
---
---
---