...for the Military
UK Gear's training shoes were originally designed in association with the Royal Army Physical Training Corps (RAPTC). These elite fitness professionals were closely involved in the development and tested our products in some of the most inhospitable conditions on Earth. Only when approved by the Military do we consider our products... Built to survive.
PT-03 DESERT - Running 4 Women
>>31 October 2008
---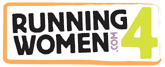 The PT-03 DESERT running shoe is built on a uniquely formulated midsole which delivers excellent durability and shock absorption in extreme heat.

Featuring a tough sandproof upper with optional detachable short or long Gaiters both of which protect your feet and shoe from the environment.

Together with a heat resistant gum outsole and a bio-flexible underfoot bruise plate, this shoe is designed to assist you run safely and comfortably in the hottest and most arid of environments.

The PT-03 DESERT running shoe has an optimal temperature range of +25 to +50°C (+77 to +122°F)
There is a 21 day free running trial with all of UK Gear shoes, that if you purchase them you have 21 days to try them, run in them and for what ever reason do not like them just send them back, no matter what condition, UK Gear will give a full refund.
PRODUCT REVIEW – SHARON (PLOD HOPPER) R4W
UK Gear – PT-03 Desert – Hot environment running shoe – structured cushioning sandproof

Cushioning - The PT-03 Desert running shoe is very well cushioned especially the heal area which cushions impact extremely well also good comfort around the toe area and supports the arch well. Score 5/5

Comfort - I was extremely surprised at how comfortable these shoes are. They have a look of walking shoes and I was worried that they would be heavy and uncomfortable. They are actually one of the most comfortable running shoes I have tried due to the cushioning and support around the heal area. I am a slight over-pronator and found the shoes supported my feet exactly where needed. Score 5/5

Grip/Responsiveness - Good grip and very responsive and flexible. Score 5/5

Suitability - The only reason I have given a 4 is they are not suitable for winter running for obvious reasons they get a 5/5 for the purpose they were made for and that is running in hot climates and desert areas. If I was running in the Marathon de Sables these would be my running shoes of choice. Score 4/5

OVERALL - Due to the UK weather conditions the last week I had to trial these shoes on a treadmill which will have, in a way, simulated hot arid climates that they are designed for. I was very impressed with the shoes and how comfortable they are. My feet felt dry and fresh after a run. As they look quite bulky I was very surprised at how light they are to wear and did not notice a difference in weight between these and my usual running shoes. Score 5/5
Source: Running4women
---
---
---
---
---
---
---
---
---
---
---
---
---
---
---
---
---
---
---
---
---
---
---
---
---
---
---
---
---
---
---
---
---
---
---
---
---
---
---
---
---
---
---
---
---
---
---
---
---
---
---
---
---
---
---
---
---
---
---
---
---
---
---
---
---
---
---
---
---
---
---
---
---
---
---
---
---
---
---
---
---
---
---
---
---
---
---
---
---
---
---
---
---
---
---
---
---