...for the Military
UK Gear's training shoes were originally designed in association with the Royal Army Physical Training Corps (RAPTC). These elite fitness professionals were closely involved in the development and tested our products in some of the most inhospitable conditions on Earth. Only when approved by the Military do we consider our products... Built to survive.
UK Gear is delighted to announce the appointment of General Sir Jeremy Mackenzie (retired) as its Chairman.
>>01 August 2012
---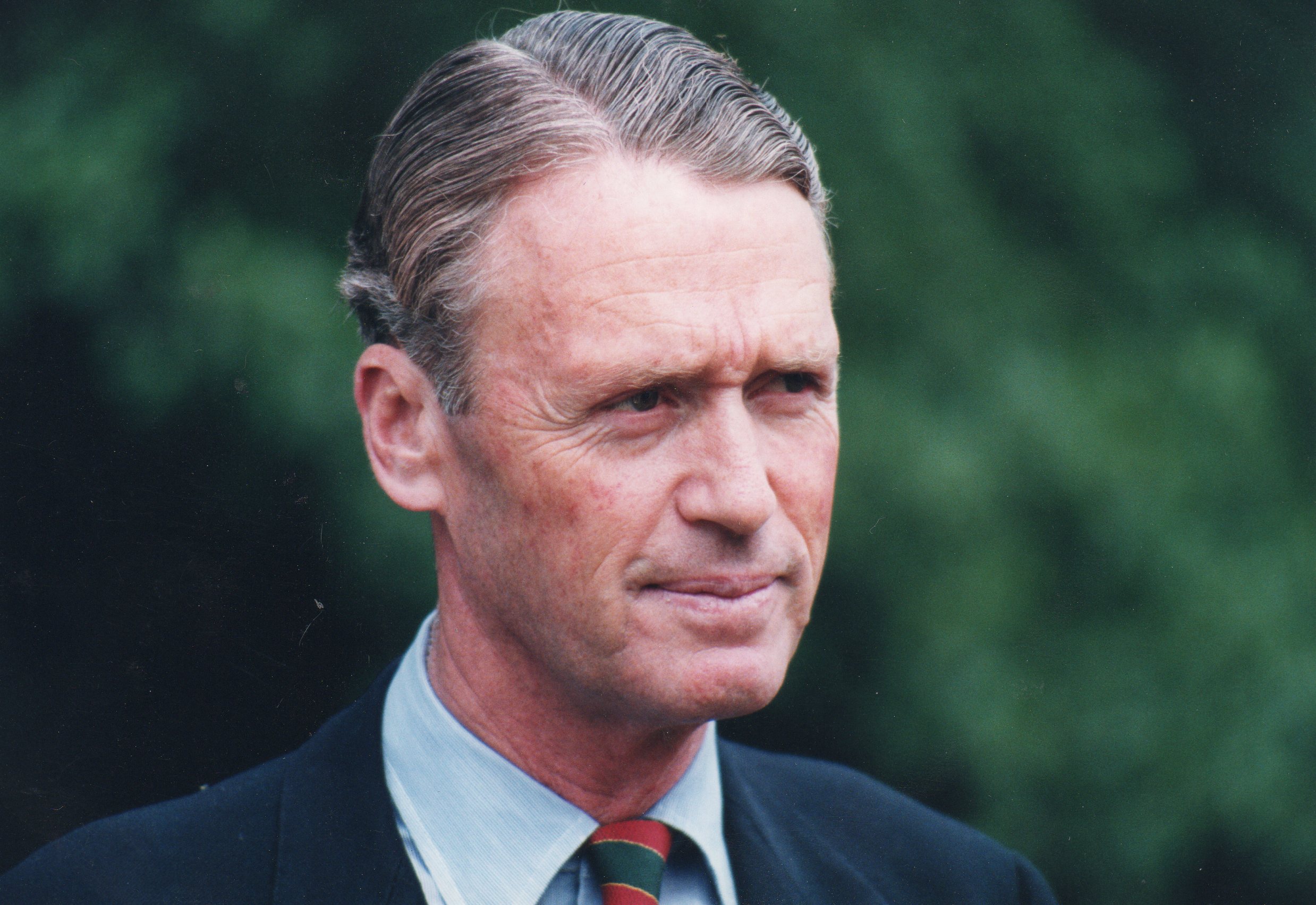 General Sir Jeremy Mackenzie (retired)


General Sir Jeremy Mackenzie has recently retired as Colonel Commandant of the Royal Army Physical Training Corps, a post he held for 15 years, surpassing Field Marshal Montgomery's time as the Head of this elite Corps of British Soldiers.
Sir Jeremy Mackenzie joined UK Gear's Board of Directors on 31st July 2012 to advise on its strategy to become the fitness brand of choice for Military personnel across the world.
David Hinde, Founder and CEO of UK Gear, welcomed Sir Jeremy Mackenzie's appointment, saying "We are delighted to welcome Sir Jeremy to the UK Gear team. His wealth of experience in the Military world, and specifically in the field of Military fitness, will be invaluable as we grow our international business."
Sir Jeremy Mackenzie comments "I am delighted to be joining a company whose unique approach to product development has delivered world class training shoes to Britain's young serving personnel. I have witnessed the benefits of this development first hand over the past several years and look forward to helping the business grow.
Notes to Editors:
Sir Jeremy Mackenzie retired as Colonel Commandant of the Royal Army Physical Training Corps after 15 years as its Head.
Sir John Jeremy George Mackenzie was born in Nairobi, Kenya, the son of Lieutenant Colonel Mackenzie DSO QPM Seaforth Highlanders. He was educated at the Duke of York's School, Nairobi, and arrived at the Royal Military Academy Sandhurst as an Officer Cadet in September 1959. He was commissioned into the Queen's Own Highlanders in July 1961 and joined the lst Battalion in Singapore. He took part in the suppression of the Brunei Rebellion in 1962 and later served with the SAS training local tribesmen in the confrontation against Indonesia.
Sir Jeremy Mackenzie subsequently served in Germany, Sharjah and Belize then attended, and was Top Student, at the US Ranger course. He graduated from the Staff College at Camberley. He was a Company Commander with the Argyll and Sutherland Highlanders in Northern Ireland, the Brigade Major of 24 Airportable Brigade and was Second in command of the Queen's Own Highlanders in South Armagh, taking command when the Commanding Officer was killed at Warrenpoint in 1979. He was mentioned in Dispatches during this tour.
He commanded the 1st Battalion Queen's Own Highlanders in Hong Kong in 1980-1981 during the height of the Illegal Immigrant onslaught from China, and was made an OBE.
Sir Jeremy Mackenzie instructed at the Army Staff College, Camberley and served on the Staff at the Ministry of Defense as a Colonel before being promoted to Brigadier in 1984 to Command 12 Armoured Brigade in West Germany. From 1986 he was first Deputy, and then Commandant of the Staff College before being promoted Major general as Commander 4th Armored Division in West Germany. From there he became Lieutenant General, was knighted and was appointed Commander 1st British Corps. Subsequently he started the Allied Command Europe Rapid Reaction Corps, and was its first Commander from 1991 to 1994. He was promoted full General in 1994 in the post of Deputy Supreme Allied Commander Europe and served three Supreme Allied Commanders over four years, having special responsibility for the Partnership for Peace Program involving 27 nations of Central and Eastern Europe, the Expansion of NATO, and the force generation of NATO forces in the former Republic of Yugoslavia, Bosnia and most latterly, Kosovo. He was made a Knight Grand Cross of the Order of the Bath (GCB) in 1999, having previously been awarded the US Legion of Merit twice in 1997 and 1999, the Czech Republic's Cross of Merit First Class, and the Officers' Cross of the Order of Merit of the Republic of Hungary in 1998. He was an Aide de Camp to the Queen from 1992 to 1996.
Sir Jeremy Mackenzie retired from the Army in March 1999 and was Governor of the Royal Hospital Chelsea from August 1999 to 2006. He is Senior Military Advisor to Beretta and Benteler; Director of Selex Communications and Chairman of Blue Hackle Security.
UK Gear Limited was founded in 1993 by David Hinde and has its headquarters and customer services at the Wolston Priory, Warwickshire, England. It also has an international office in California, USA. The company is recognised as a leading manufacturer of high performance athletic footwear and has built a powerful reputation as a pioneer of increasing durability in advanced sporting products.
In the same way as car manufacturers develop their cutting edge technology with Grand Prix Teams, UK Gear have formed a unique relationship with the Royal Army Physical Training Corps (RAPTC) to help develop its products and only when they have been rigorously tested by the RAPTC are they given the right to bear the Army's famous cross swords insignia. A Royalty from each sale of UK Gear shoes is paid to the British Army.
UK Gear shoes have been worn by all British Army recruits since 2008 and were also approved by the US Army Running Shoe Program for US Army recruits in 2010.
Related Links:
www.ukgear.com
www.army.mod.uk/raptc
For press inquiries, please contact:
David Hinde
david@ukgear.com
---
---
---
---
---
---
---
---
---
---
---
---
---
---
---
---
---
---
---
---
---
---
---
---
---
---
---
---
---
---
---
---
---
---
---
---
---
---
---
---
---
---
---
---
---
---
---
---
---
---
---
---
---
---
---
---
---
---
---
---
---
---
---
---
---
---
---
---
---
---
---
---
---
---
---
---
---
---
---
---
---
---
---
---
---
---
---
---
---
---
---
---
---
---
---
---
---
---
---
---