...for the Military
UK Gear's training shoes were originally designed in association with the Royal Army Physical Training Corps (RAPTC). These elite fitness professionals were closely involved in the development and tested our products in some of the most inhospitable conditions on Earth. Only when approved by the Military do we consider our products... Built to survive.
Article in the News of the World
>>30 November 1997
---
WINDIES GO BRIT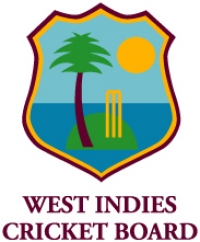 A MIDLANDS sportswear firm have won an exclusive three-year contract to supply the West Indies cricket kit - after being snubbed by England.

The Windies approached the Nuneaton-based company after the English Cricket Board opted for a £600,000 deal with Japanese giants Asics.

UK Sportsgear's managing director David Hinde said "It's a shame we were unable to secure the major prize; we launched ourselves with English Cricket.

"However, we are more than happy. It's great to be rewarded for our ability to do the job, rather than the size of our cheque book."
---
---
---
---
---
---
---
---
---
---
---
---
---
---
---
---
---
---
---
---
---
---
---
---
---
---
---
---
---
---
---
---
---
---
---
---
---
---
---
---
---
---
---
---
---
---
---
---
---
---
---
---
---
---
---
---
---
---
---
---
---
---
---
---
---
---
---
---
---
---
---
---
---
---
---
---
---
---
---
---
---
---
---
---
---
---
---
---
---
---
---
---
---
---
---
---
---
---
---
---