Our design alliance.
UK Gear have a unique association with The Army Physical Training Corps, the elite fitness professionals of The British Army. They are closely involved in the development of our products before wear testing them in some of the most demanding conditions on Earth. Only when approved by The British Army do we consider our products... built to survive.
SGB Outdoor Magazine - UK Gear ramps up customer services as sales accelerate
>>26 November 2009
---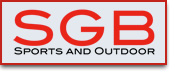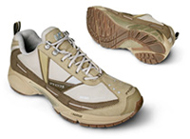 UK Gear ramps up customer services as sales accelerate

Published: 19 November, 2009
UK Gear has announced that it is incorporating the Customer Services Team and warehousing operation which were previously with the Saucony running brand as part of their aim to become leading players in the specialist running shoe market. UK Gear's customer services and distribution for the specialist UK market will now be administered from Portsmouth, freeing their HQ at Rugby, Warwickshire to concentrate on military markets globally and increase activity in the area of research and development.
Commenting on the brand's far-reaching logistical restructuring David Hinde, UK Gear's Founder said: "Investment in an enlarged customer services facility was critical for us in our plans to meet our ambitious mid to long-term sales objectives in the UK."

---
---
---
---
---
---
---
---
---
---
---
---
---
---
---
---
---
---
---
---
---
---
---
---
---
---
---
---
---
---
---
---
---
---
---
---
---
---
---
---
---
---
---
---
---
---
---
---
---
---
---
---
---
---
---
---
---
---
---
---
---
---
---
---
---
---
---
---
---
---
---
---
---
---
---
---
---
---
---
---
---
---
---
---
---
---
---
---
---
---
---
---
---
---
---