...for the Military
UK Gear's training shoes were originally designed in association with the Royal Army Physical Training Corps (RAPTC). These elite fitness professionals were closely involved in the development and tested our products in some of the most inhospitable conditions on Earth. Only when approved by the Military do we consider our products... Built to survive.
Stew Smith Cold Weather Training Tips
---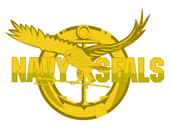 Usually, after 8-9 months of challenging running and calisthenics based workouts, I am ready for a few months of non-impact aerobics of indoor swimming and biking for cardiovascular workout options.
However, this year, I have tested out some gear during the 30 degrees days of the past month and feel like pushing it a little during the winter months. During the Holiday seasons of festive foods, endless football, and huge meals even the most avid exerciser can pick up a few pounds. Here are some tips to continue pushing yourself through the winter "hibernation" days.


Pace Yourself - Build up to exercising in the cold temperatures. It is more difficult to do any cardiovascular activity when you are used to 60-70 degrees one day and try to run or walk in 20-30 degrees the next. So, over the course of 4-6 weeks, do workouts outside as the weather changes. For instance, starting in October / November you were probably seeing colder weather of 40-50 degrees depending on your location. By December / January, if you continued to exercise outside, you might have gotten used to 30-40 degree weather. As with anything, pace yourself and do not expect to go from 70 degrees one day and enjoy a 30 degree workout the next. It is always colder in the am / pm so try to get some cardio at the "heat" of the day in the early afternoon if it fits your schedule.

Shoes - If you are going to run year round. You need a good pair of shoes. In fact you should be on your 3-4th pair of shoes in 12 months of running regularly. I have found a winter running shoe made by UK Gear www.ukgear.com called PT-03. When I received these in the mail, I was shocked that a pair of shoes could be inside a box that is so light. These are built for injury prone runners with decades of research on British Military members. In fact, I am not even wearing my orthodic inserts as they are designed to help a variety of overuse injuries caused by over-pronation or supination for example. I found a large variety on NavySEALs.com at good prices and free shipping. ALSO - did I mention the winter running shoe is also water proof! Th at helped sell me on getting them as there is nothing worse than starting out a cold run with cold / wet feet.
Hands and Head - You have to keep both your hands and head warm if you want to stay warm. On Ibex Wear (Ibexwear.com) I found some great gloves as well as a hood to wear to cover my head and face if needed. Another option for those who have a tough time breathing in the cold is to try a mask using BreathXchange technology. I have not tried these but a few of my running buddies swear by them for being able to better handle the cold air in / out nose / mouth / throat.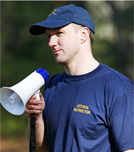 Other Cold Weather Tips - If you choose to workout outdoors in below freezing weather, be careful with ice and snow if walking fast or running. Pay attention to wind chill warnings and double check to have no exposed skin. Too many injuries occur just from carelessness in the ice and snow. Lastly, know when to go indoors and warm up. Avoid numbness in hands and feet, slurred speech, uncontrollable shaking or shivering. This could be the start of frostbite or hypothermia which is deadly if not observed properly.

Useful Websites:
http://www.stewsmith.com
Cold Weather Running Tips on military.com



---