Our design alliance.
UK Gear have a unique association with The Army Physical Training Corps, the elite fitness professionals of The British Army. They are closely involved in the development of our products before wear testing them in some of the most demanding conditions on Earth. Only when approved by The British Army do we consider our products... built to survive.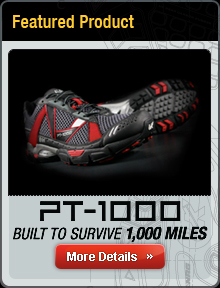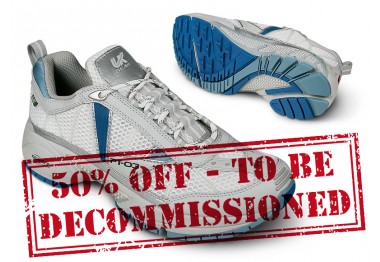 Click to enlarge image
TO BE DECOMMISSIONED - 50% OFF ORIGINAL RRP
LIMITED SIZES AND STOCK AVAILABLE!!

The PT‑03 is a durable road & trail running shoe designed to exacting military specifications.
This tough, reliable shoe offers a blend of cushioning and support which gives a perfect balance of comfort and durability.
This Structured Cushioning (SC) shoe is supportive and long lasting with an excellent level of cushioning. Well suited for runners with an average running gait and mild to moderate stability needs.
Upper Materials:
Weight: 11.8 oz | 334 g
Royal Air Mesh / Leatherette (synthetic)
PT-03 SC Road & Trail Running Shoe - Structured Cushioning